Wondering how to access music files?
Navigate to the song for which you wish to download files. 
Do this by going to "My Music" in the main menu. On this page, you'll see all the songs you've been invited to view or learn.
Use the filters or search option to find the song you're looking for.  Click on the song title to access the song information.
On the next page, you will see the available files for download.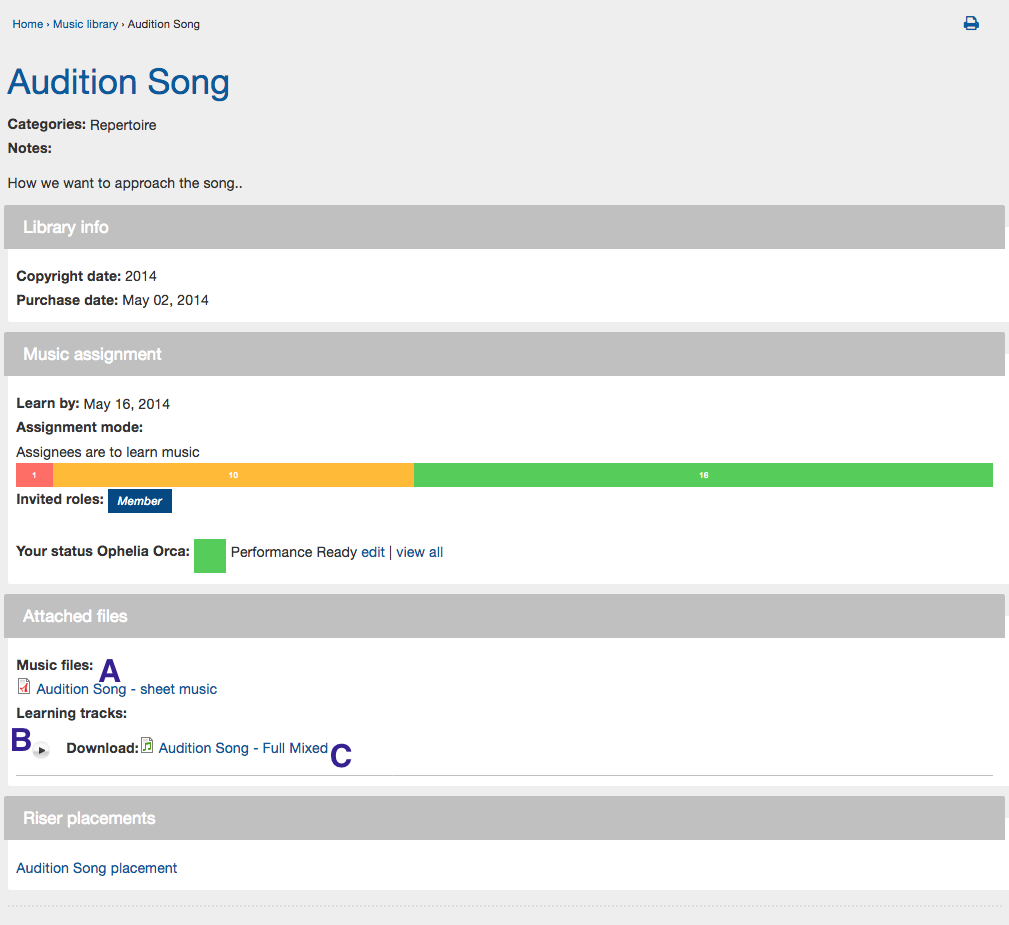 A. This is a "music file" it's usually sheet music, or lyrics. You can click on the title to download it to your computer. *
B. This is the in-browser play button for a learning track. Clicking this button will play the song, but not download it to your computer.
C. Clicking on a learning track title will download it to your computer. This will allow you to import it to iTunes, or burn it to a CD. *
* Sometimes this will only play/open the file. You may need to right-click on the link, and the select "save link as..."
---
Downloading files on apple iOS devices (iphone, ipads, etc)
iOS devices operate differently from other mobile devices - their file system is inaccessible. this can make directly downloading files a little trickier.  Often, a social browser app needs to be used.
You can read more about downloading files on iOS devices here.
Your Choir Genius site qualifies as a "password protected site"  as mentioned in the article linked above. If you'd like to skip reading the article,
this is the app it recommends
(and our users have found success with it as well).
The Playback Genius App
There is also an app specifially designed to work with your choir genius site. It's a paid app available for both Apple and Android that allows you to play your learning tracks and view your sheet music.