How to: Authenticate your emails using DKIM
Using DKIM helps authenticate your emails by acting like a secret handshake between Groupanizer emails and your email client. DKIM helps verify that email sent through our system is not spam, and will help eliminate receiving issue for the more stringent email providers.
Note: This option is only needed if you have a custom domain name.
Sites that still reside at  _____.groupanizer.com will not have access to DKIM settings.
Get your DKIM Keys
Navigate to: Admin > Configuration > Groupanizer > Mailing lists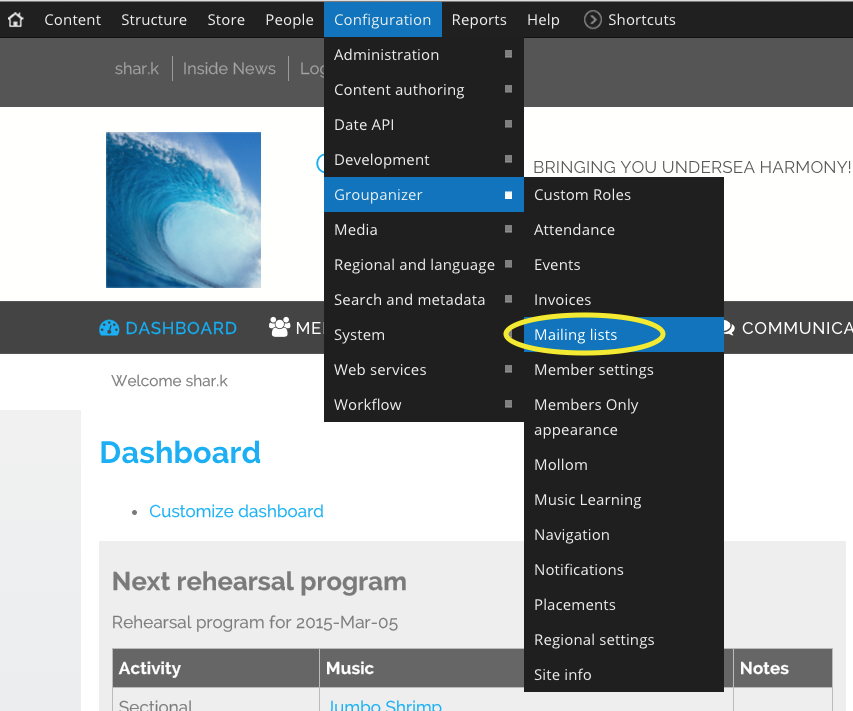 Step Two
Generate your DKIM keys
On this page, you'll want to click the "Generate new keys" button
This will fill the two fields above with authentication keys that will look a little bit like gibberish.  ;)
You'll need to save the page using the "save configuration" button at the bottom in order to have the two DKIM TXT record fields fill with the correct information.
After saving, it will look something like this:
(the keys have been hidden)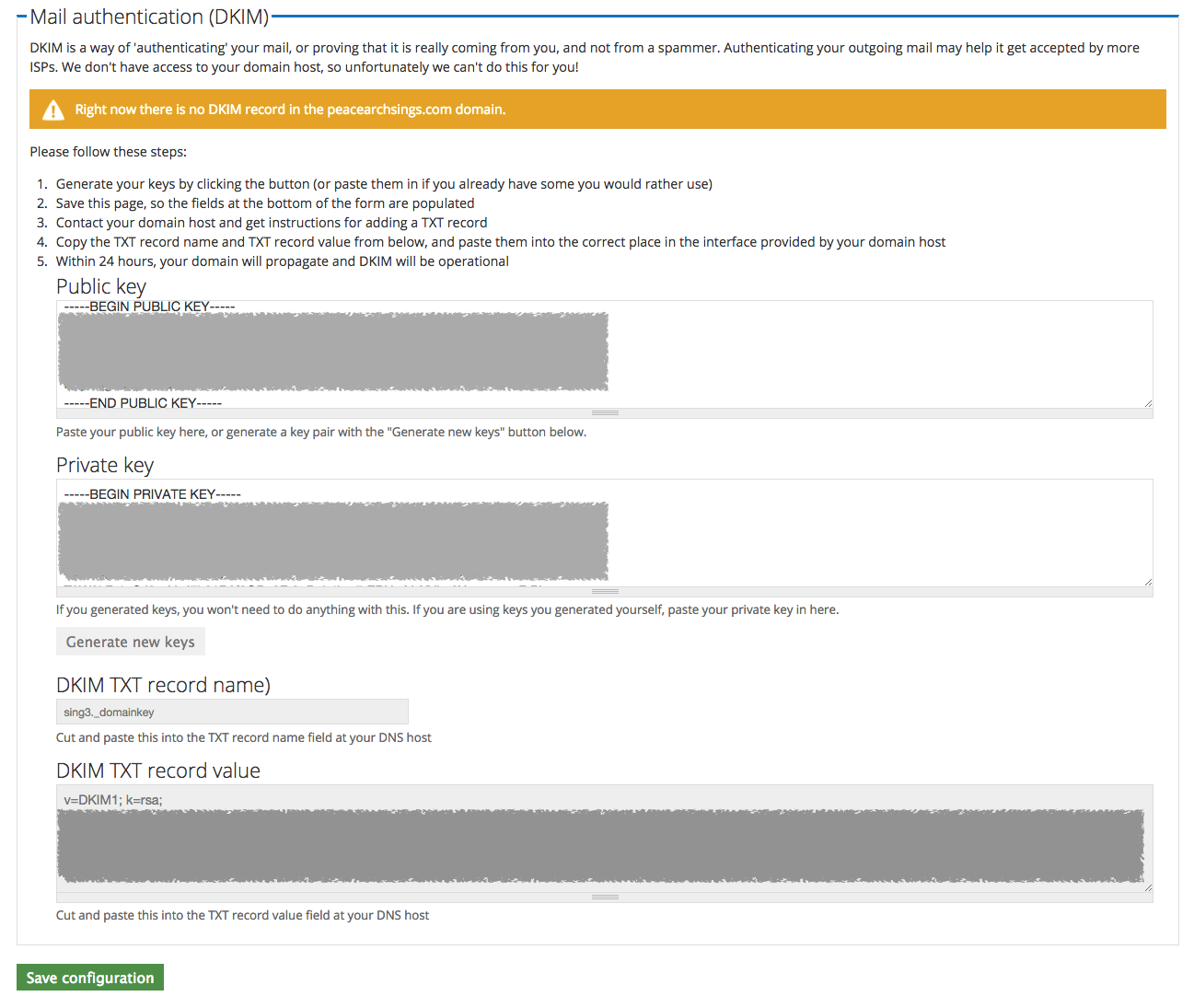 Copy the DKIM TXT record information into the control panel for your domain name host.
For this next step, you'll need to have access to the control panel for your domain name. If you're not sure what this means you may want to contact the company that you pay to use your custom domain name. 
Each company has a slightly different interface. You'll want to copy the text from this area: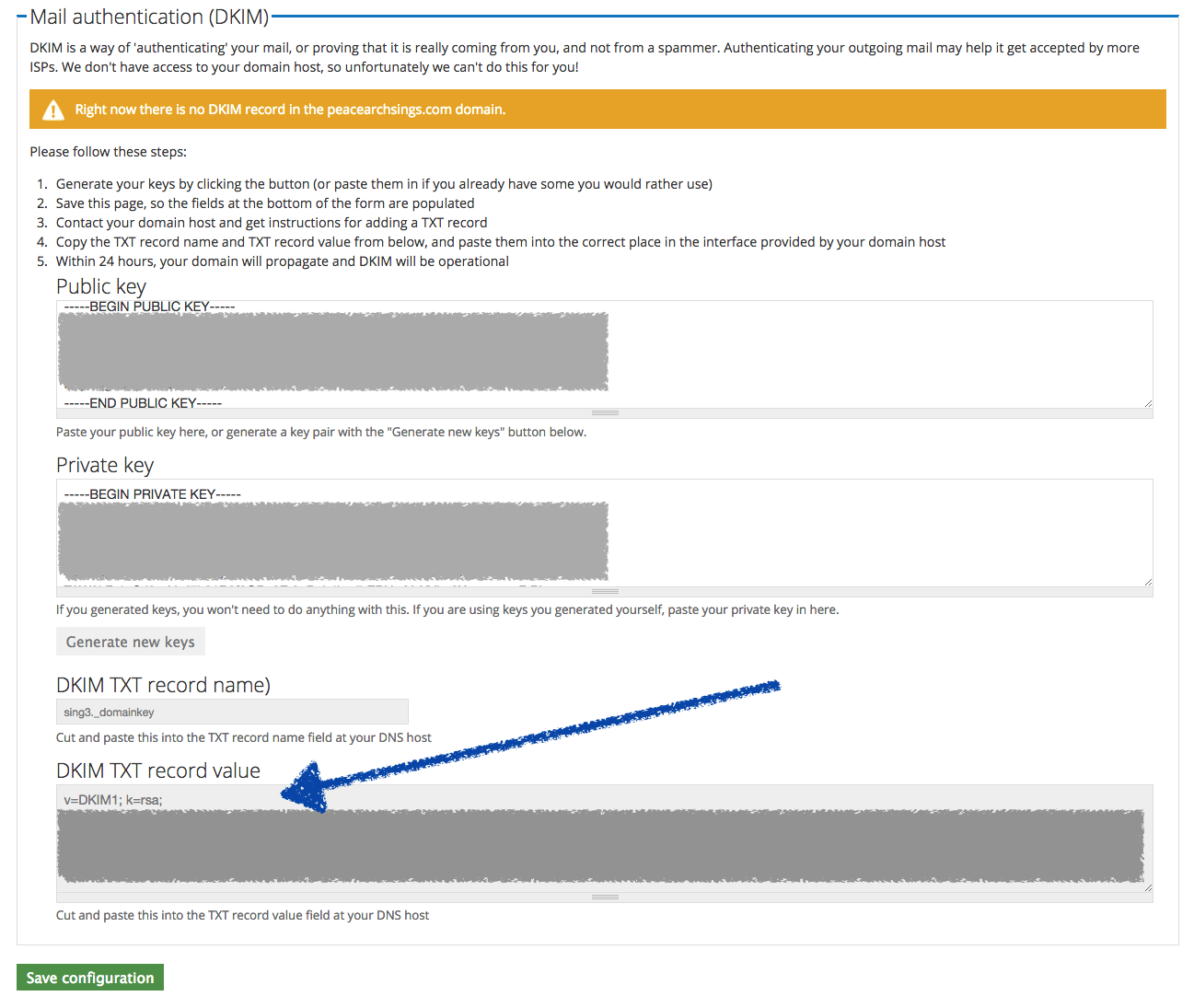 And paste it into a record on your control panel that is similar to this:

Make sure that the record you're creating is a TXT record.
Create a record, save your changes, and in about 24 hours, your site will be authenticating its email.