How to: Configuration options for invoices
Invoices have a few settings you can configure. To see the configurable settings, go to:
Settings & Admin > Feature Settings > Invoices
On this page, you can change the next invoice number, and the accepted currency.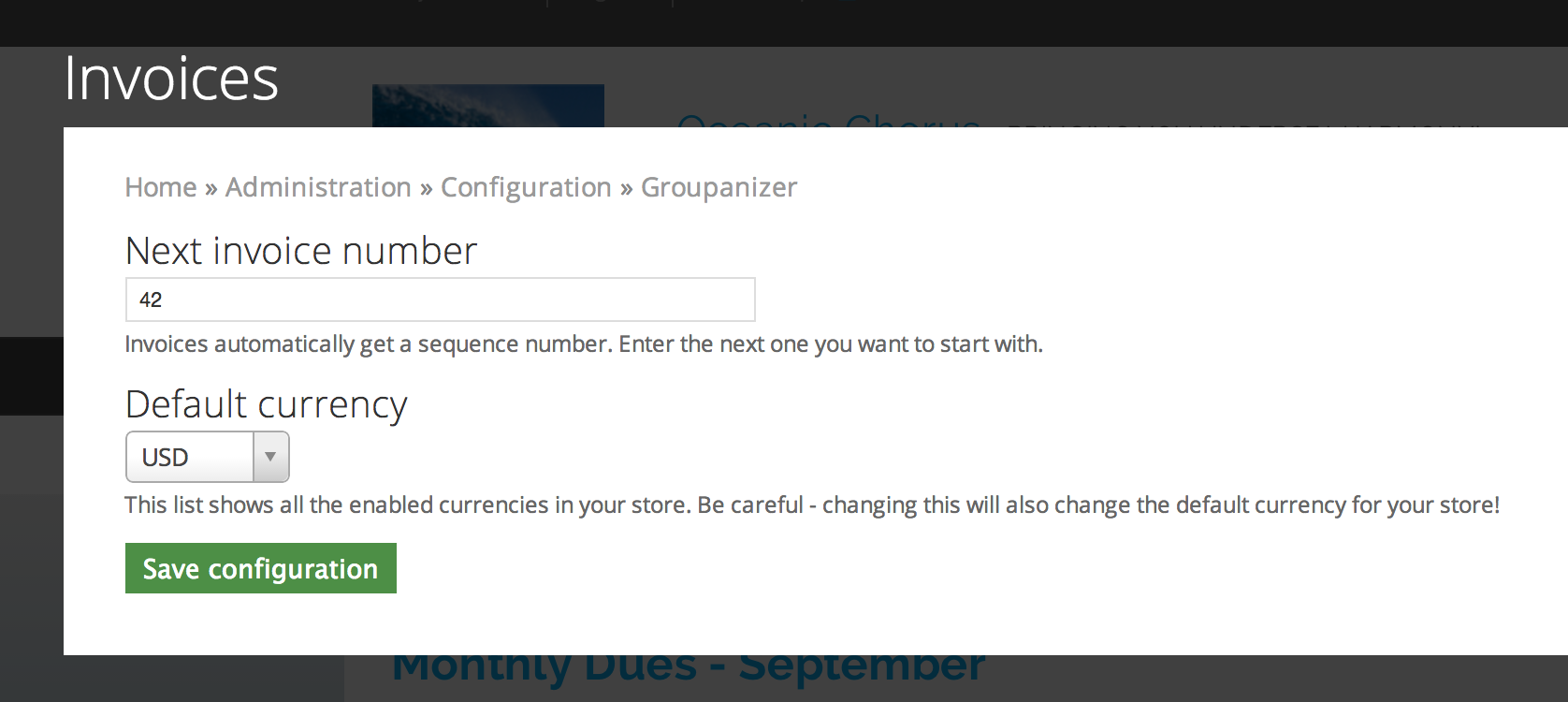 Note: The invoice number field only accepts integers.
When you're done, remember to save the configuration.