How to: Move pages to different books
Have you created a page within a book, but now you'd like to move it somewhere else?
First, navigate to the page you'd like to move, and click the edit tab.

Scroll to the bottom of the page and click on the side tab for "Book outline".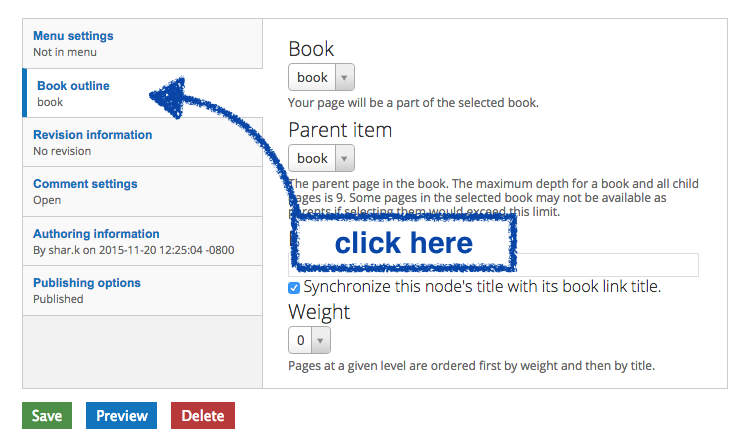 Then click the drop down under "Book" to change where this page lives. Right now, it's in the book called "book", but it can be moved to any of the other books, or it can be turned into it's own book.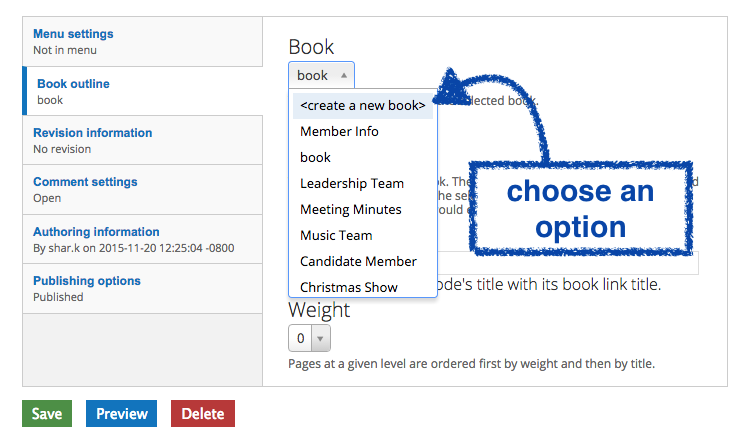 Be sure to save your changes.