How to: Create a program template
Templates allow you to quickly recreate common activities within your rehearsal and performance programs.
There are two ways to create a program template:
from an existing program
from scratch
---
CREATING A PROGRAM TEMPLATE FROM AN EXISTING PROGRAM
You can create a template using this method if you are a Site Admin, Director, or if you have the Program Admin role.
Go to an event and edit a program.
In this example, I'm using a past rehearsal, and will copy the items from it.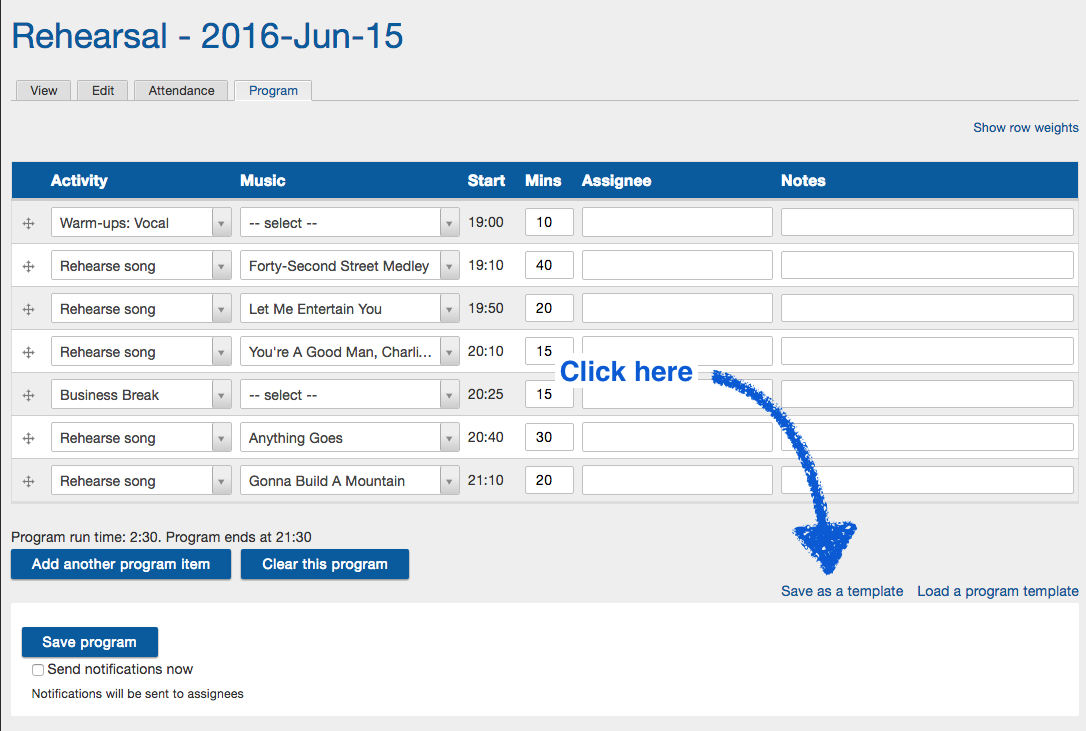 Give the program template a meaningful name.
Note: if you're creating a template that you just created or edited, make sure you've already saved your changes, or else the template will be empty.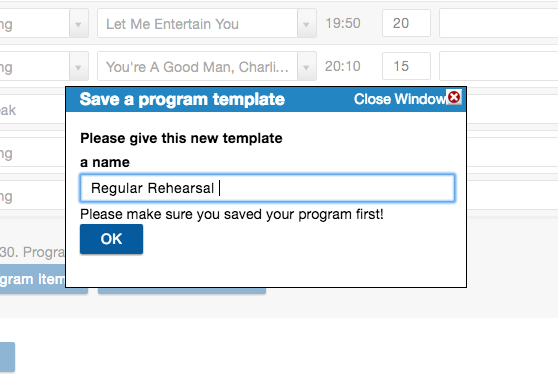 ---
Do you need to make changes to your template? Click here
CREATING A PROGRAM TEMPLATE FROM SCRATCH
You will need admin permissions to do this.
Navigate to: Settings & Admin > Add content > Program template
Give your new template a title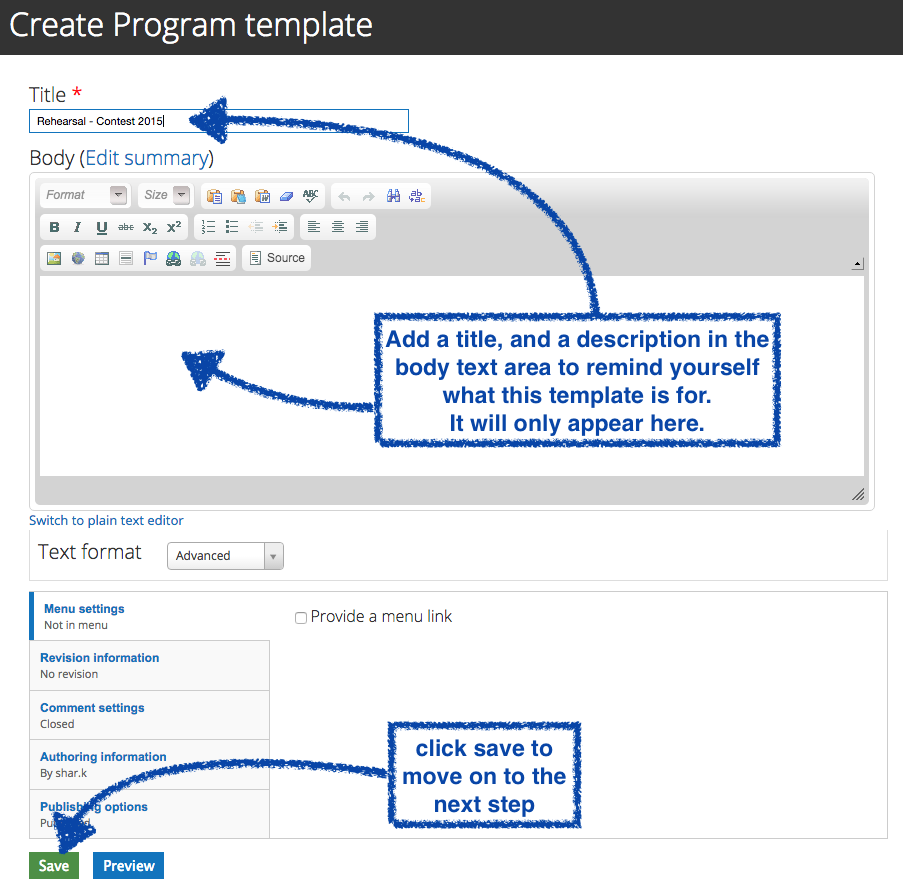 Click on the "Program" tab of your new template
A new program template will have two default empty lines. You can add more using the buttons at the bottom to crate your new template. In order to save a line, it must contain some type of data: either an activity, or a music title. Click save when you're finished.