Polls are a great way to get a quick answer from your group about events, performances, or even business decisions! Ask a multiple choice question, and tally the results automatically!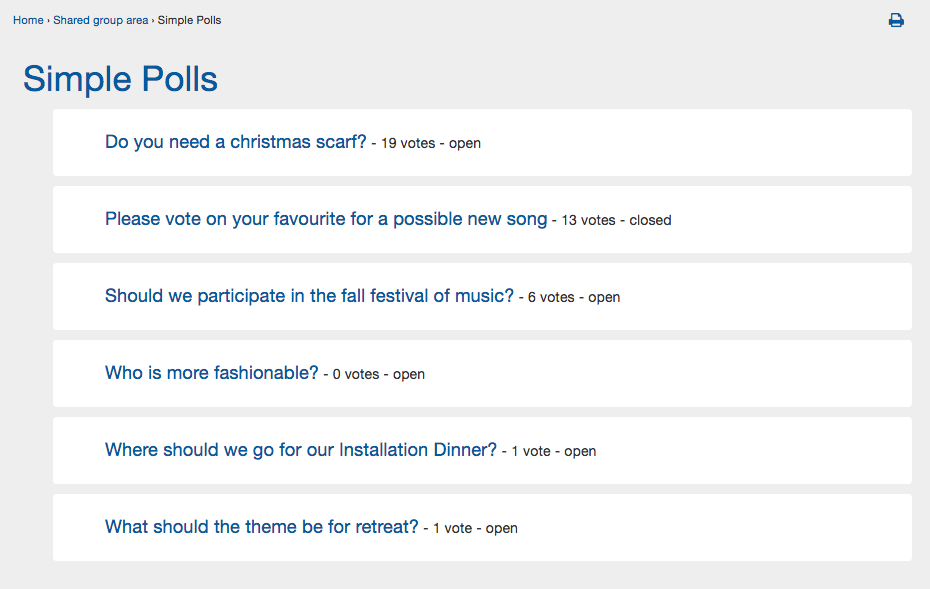 Need instructions on adding a new poll?
Click here!
---
Looking for something that allow multiple questions?
Try a webform/survey! Click here.
---